Minato Kokusai Consulting Group
Company Philosophy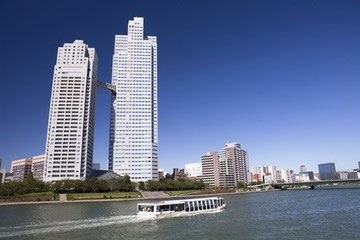 Minato Kokusai Consulting group is international tax and accounting firm focusing on Russian and CIS counties. We provide one stop service to Japanese clients from market entry to local operation under concept  of "Russian business professional firm". We provide a wide range of services to help meet all our client's goals.
Our experienced professional team renders quality and order-made services to the various client's needs.
Our Advantages –Small but Beautiful
Quality service with reasonable price
We provide quality and practical service by experienced professionals who worked at Big-4 firms for a long time.


Order-made support for each clients
We understand various unique client needs first. Then propose efficient and effective approach.


One stop support for client's Russian business
We provides a wide range of services via our "connected thinkers" to help meet all our client goals with Japanese speaking window.

Company Profile
Company Name 
Minato Consulting, Inc.
Minato Kokusai Accounting Firm
LLC Minato Kokusai Consulting Rus
Address

Tokyo:
Izumi bldg., 3-17-6 Minato, Chuo-ku, Tokyo 104-0043 Japan
Tel:+81-3-3551-5240  E-mail : info@minato-consulting.com

Moscow:
6th floor, building 46, Partiynyi pereulok, 1, Moscow 115093 Russia
Tel : +7 495 722 0690  E-mail : moscow@minato-consulting.com 
Our Services
● Advisory service  for market entry strategy of Russia and CIS countries
● Registration and administration support of market entry into Russia and CIS countries 
● Tax and accounting compliance support of Russian entity
● Payroll and labor related consulting
● Tax and accounting consulting
● Internal audit and J-SOX support 
● Due Diligence
● Credit research
● Advisory service of restructuring of Russian business / close down of Russian business
● Advisory service  for Russian company entering Japanese market 


Our Principal Members